Jack van Netten – Marriage Celebrant
Ceremony Matters
Hi, I'm Jack.
I have been a celebrant since 2009 and have performed over 50 ceremonies including weddings, naming days, commitment ceremonies and funerals.
Getting married is a life changing event and as such I think we should celebrate and make it an important occasion. Whether it is a full service or a registry style service, the change from being a single person to a married person is an identity changing moment. I love sharing in these moments with couples. 
I love Runnin' Home to You by Grant Gustin (from The Flash). I believe the lyrics; wanting to spend every minute with the one you love matches with my experience of love. I also like the idea of your loved one being the safe space. 
When you first meet, you fall in love and enjoy the thrill of finding out about each other. This is the euphoria of love on show. After over 30 years of marriage, love is an ongoing commitment with the joy of knowing your partner and them knowing you; you are completely at ease with each other. Instead of replacing the euphoria and thrill of early love, now you build upon it every day. "I want you in it / Every hour, every minute." 
Jack and his wife Jennie on their wedding day.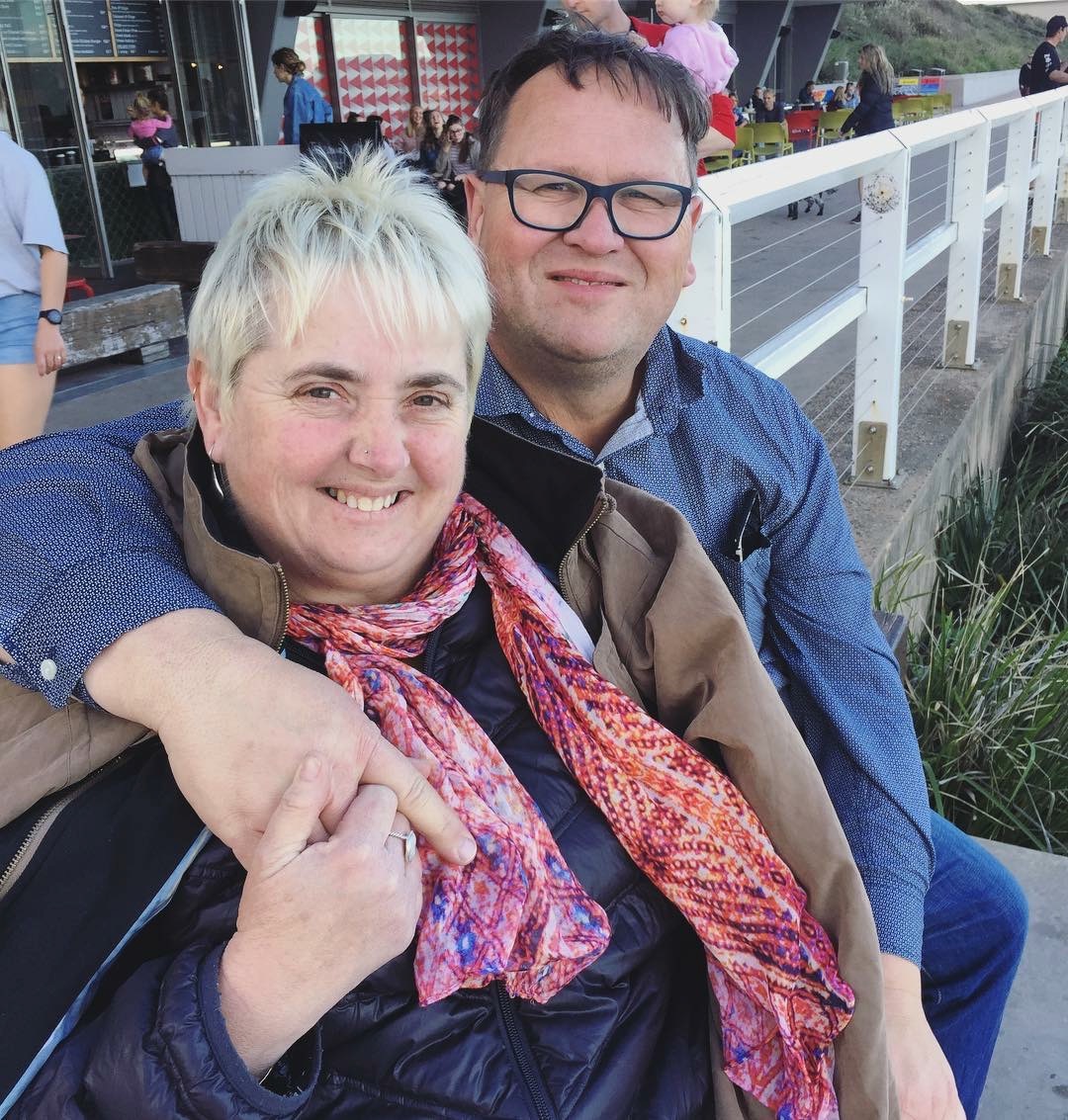 "Daniel and I had the pleasure of having Jack as our celebrant and would highly recommend him to anyone! We were after a simple ceremony which was exactly what we got, but his service made it feel very special and personal. Lovely perfect day!"
"Would recommend Jack to anyone he went above and beyond for our wedding."
"We couldn't have asked for a better celebrant. He was professional, reverent, encouraging and fun! His voice should be bottled!"
Wedding Ceremonies
Choose from a few simple ceremony options, or create your own custom service to meet your needs.
Naming Days
Celebrate new life with family and friends by formalising your child's naming day. 
Commitment Services
Show your love without the legalities, or renew your vows in front of family and friends.
Registry Style Ceremonies
XxBook and Pay
Book a time for your service. Select one of four simple services. Pay your fee $320 all inclusive
Complete Paperwork
Complete and lodge the completed Notice of Intended Marriage (NOIM) with your Celebrant. Make sure you get it witnessed.
Get Married
Turn up on the day with:
– Original NOIM
– Supporting docs
– Two adult witnesses
We will finalise your paperwork and perform the ceremony, and you are married.