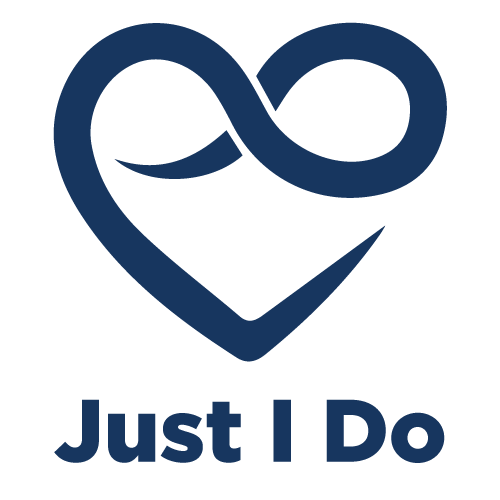 Free "Legals Only" Day
Saturday, November 9th, 2019
The  Just I Do Celebrants and the Hunter Wetlands Centre are conducting a Free Registry Style Wedding day this November. 
Members of the Hunter Wetlands Centre can 'tie the knot' in an intimate ceremony in the beautiful registry room, with just their nearest and dearest. Or couples might choose to elope, and use our volunteers as witnesses.
You want to have a simple ceremony that reflects you as a couple
You are only inviting a few guests, or just the witnesses
You want an affordable & legal marriage ceremony
You want simple, online booking & quick turnaround times, with no fuss
Registry Room
Located at the Hunter Wetlands
Weddings don't need to be complicated or expensive. The celebrants at Just I Do are passionate about providing a beautiful ceremony for every budget. 
If you are looking for a no fuss, simple wedding service, similar to what Births, Deaths and Marriages offered at the Registry Office, our Registry Style Ceremony is ideal for you. 
The Just I Do Registry Room is located at the Hunter Wetlands with a beautiful outlook. It is close to Newcastle, Lake Macquarie and the Hunter Valley, with car parking and a cafe on site.
With online booking, quick and easy paperwork, you will be able to get married on the 9th November 2019.*
The Details
The celebrants will provide the ceremony, offical documentation and their time for FREE to the couples.
The couple must be available on Saturday November 2nd to sign the preliminary paperwork, and show identification.
The couple must be available on the set time on Saturday November 9th for the ceremony.
The couple must both be current members of the Hunter Wetlands Centre
($10pp, sign up online)
The couple must make a donation of at least $20 to the Hunter Wetlands Centre
(donate online now)
Free "Legals Only" Wedding Day Steps
Book and Pay
Book a time for your service. Make sure you are a member of the Wetlands and have made a donation.
Complete Paperwork
Complete and lodge the completed Notice of Intended Marriage (NOIM) and supporting documentation with your Celebrant via email. Make sure it has been witnessed.
Present ID
Bring your ID and NOIM on November 2nd to the Wetlands in preparation for the ceremony. Select your ceremony.
Get Married
Turn up on the day with:
– Two adult witnesses
We will perform the ceremony, and you are married.
Is it really "free"?
The celebrants from Just I Do are donating every aspect of the registry wedding service that would otherwise cost $300!
The Hunter Wetlands Centre is a non-profit, volunteer-run environmental hub. As such, they have offered the Registry Room to couples for the cost of a membership ($10pp) and at least a $20 donation. These funds will go towards helping maintain this beautiful, RAMSAR protected wetlands of international significance. 
So, your whole ceremony could cost as little as $40, payable to the Hunter Wetlands Centre, with the celebrant services offered at no cost.
You can elect to have your celebrant order your Births Deaths and Marriages certificate when they register your marriage, for a fee of $75, just let them know you want it. 
Who will be my celebrant?
Your ceremony will be performed by Jack, Ronda or Anna and you will know just after booking which celebrant is allocated to which timeslot. If you have a particular preference, you can email us at the time of booking, but it will be determined strongly by the timeslot booked.
Who is eligible to be married?
To be eligible to be married on the day, you will need to comply with all the legal requirements.
To be legally married in Australia, a person must:
• not be married to someone else
• not be marrying a parent, grandparent, child, grandchild, brother or sister
• be at least 18 years old, unless a court has approved a marriage where one party is aged between 16 and 18 years old
• understand what marriage means and freely consent to marry
• use specific words during the ceremony
• give written notice of their intention to marry to their authorised celebrant, prior to September 28, 2019.
Can we invite guests?
The choice is yours. Our registry rooms holds 8- 10 people. But, if you would prefer it to be a more intimate event, there will be volunteers on hand to sign as witnesses.
What about the reception?
We would love you to stick around and enjoy a meal at our Cafe (bookings required) or bring a picnic or have a BBQ in one of our many outdoor spaces. The Free "Legals Only" Wedding day does not include the cost of food or drinks.
Can I have alcohol in my service?
Due to the responsible service of alcohol act, you must have a licensed server in attendance to have any alcohol. We offer a licensed server through Spoonbill Cafe, at a cost to the couple. External alcohol is not allowed onsite.
Can I include my furry friend in the ceremony?
As the Wetlands is a conservation reserve, no cats or dogs are allowed on the property.
Choose a different date
Is November too soon? Have a special anniversary in mind?
Just I Do is taking bookings for registry style weddings & bespoke wedding ceremonies from October 2019.