ANNA VAN NETTEN – Marriage Celebrant
Loving Love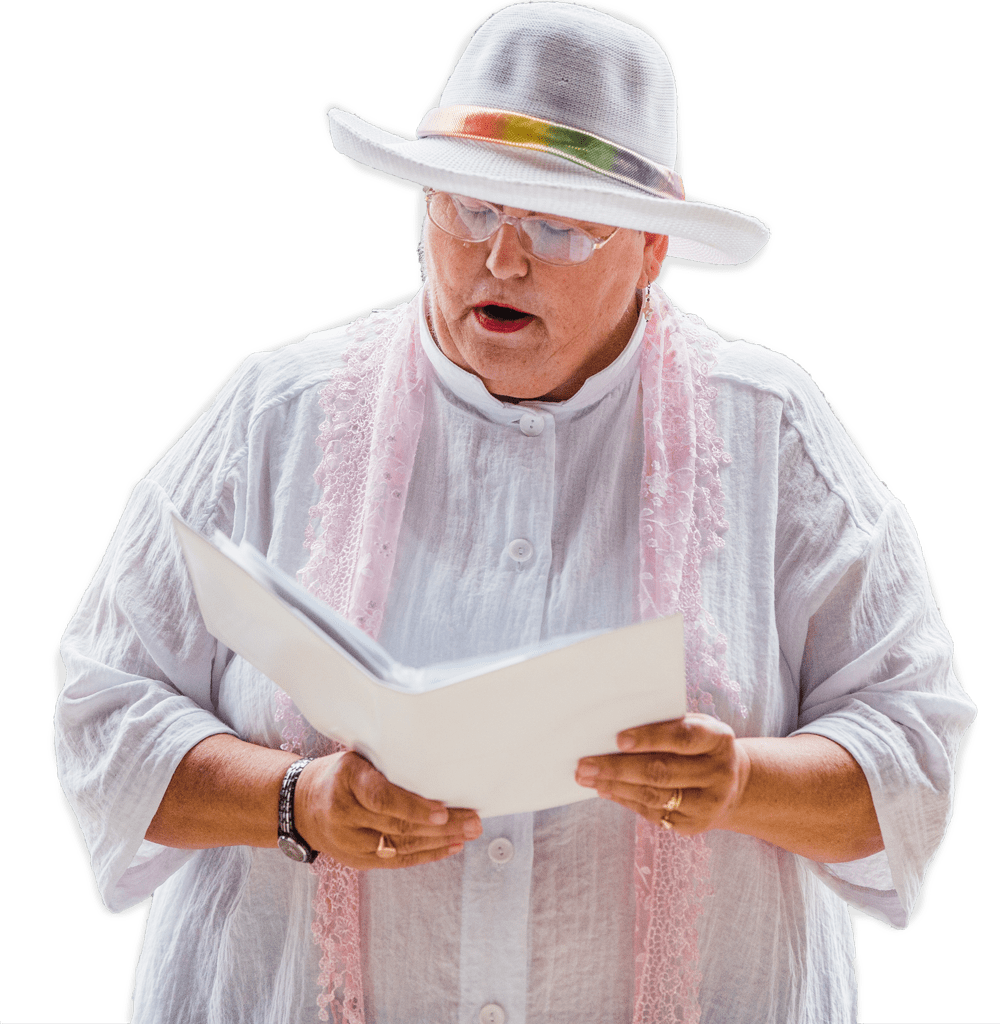 Hi, I'm Anna.
I have been a Celebrant since 2009 and have conducted weddings, commitment ceremonies and baby naming ceremonies.
During that time, I have been very happy to have conducted these services to wonderful people. From the first to the last service all have been very pleased and happy with my presentation and professionalism.
I have two! We played "All I Have" at our wedding.
I have been with my wife, Carmel, for 37 years. Love means compromise to me… it's all about making the other half of you happy. My wife looks at me with love every day and it hasn't changed for 37 years.
When I officiate at weddings, I see love in the couples eyes when they look at each other, when they say their vows and when they kiss for the first time as a married couple. It's wonderful to share in the experience of their happiness.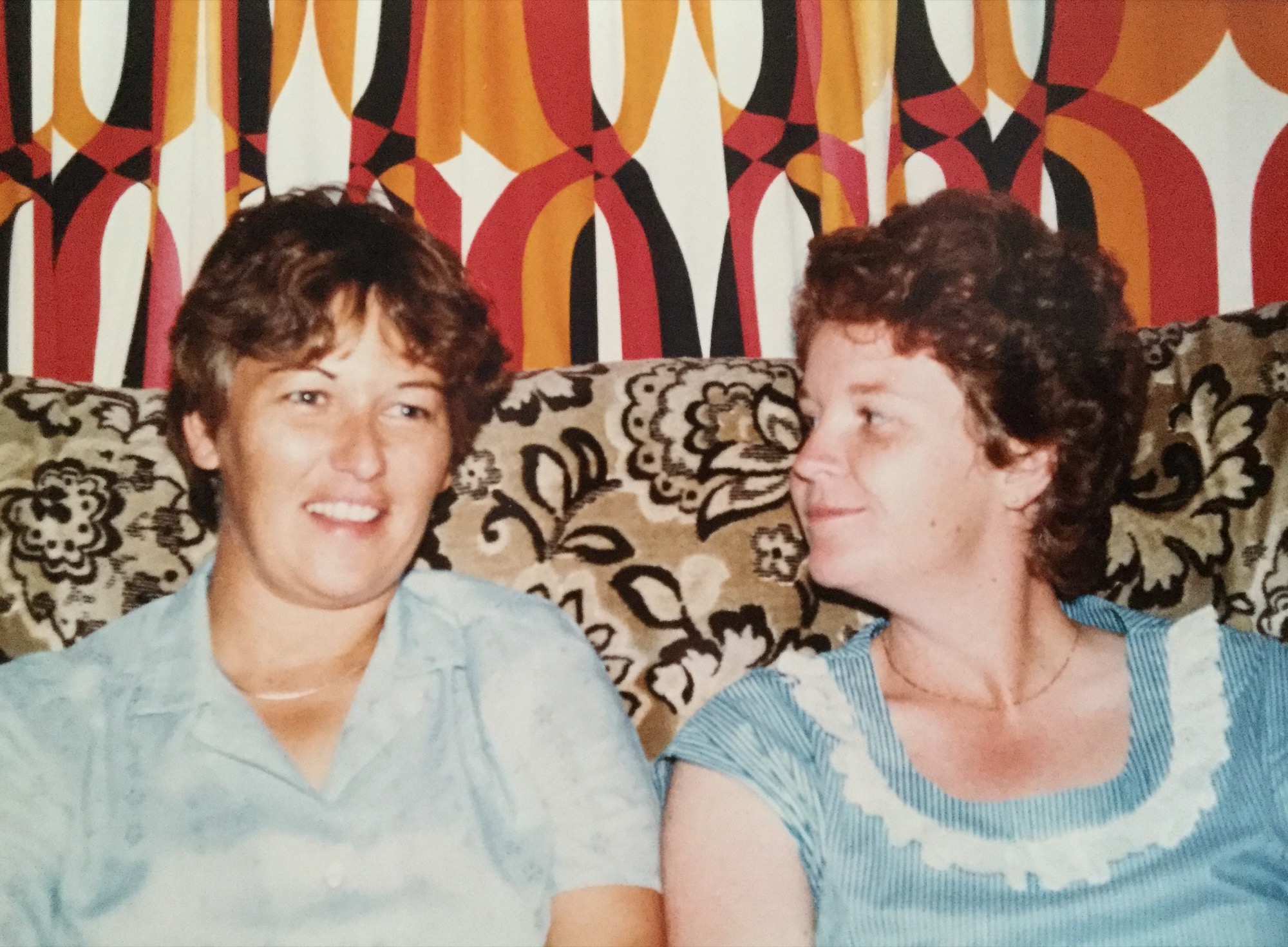 Anna and her (now) wife Carmel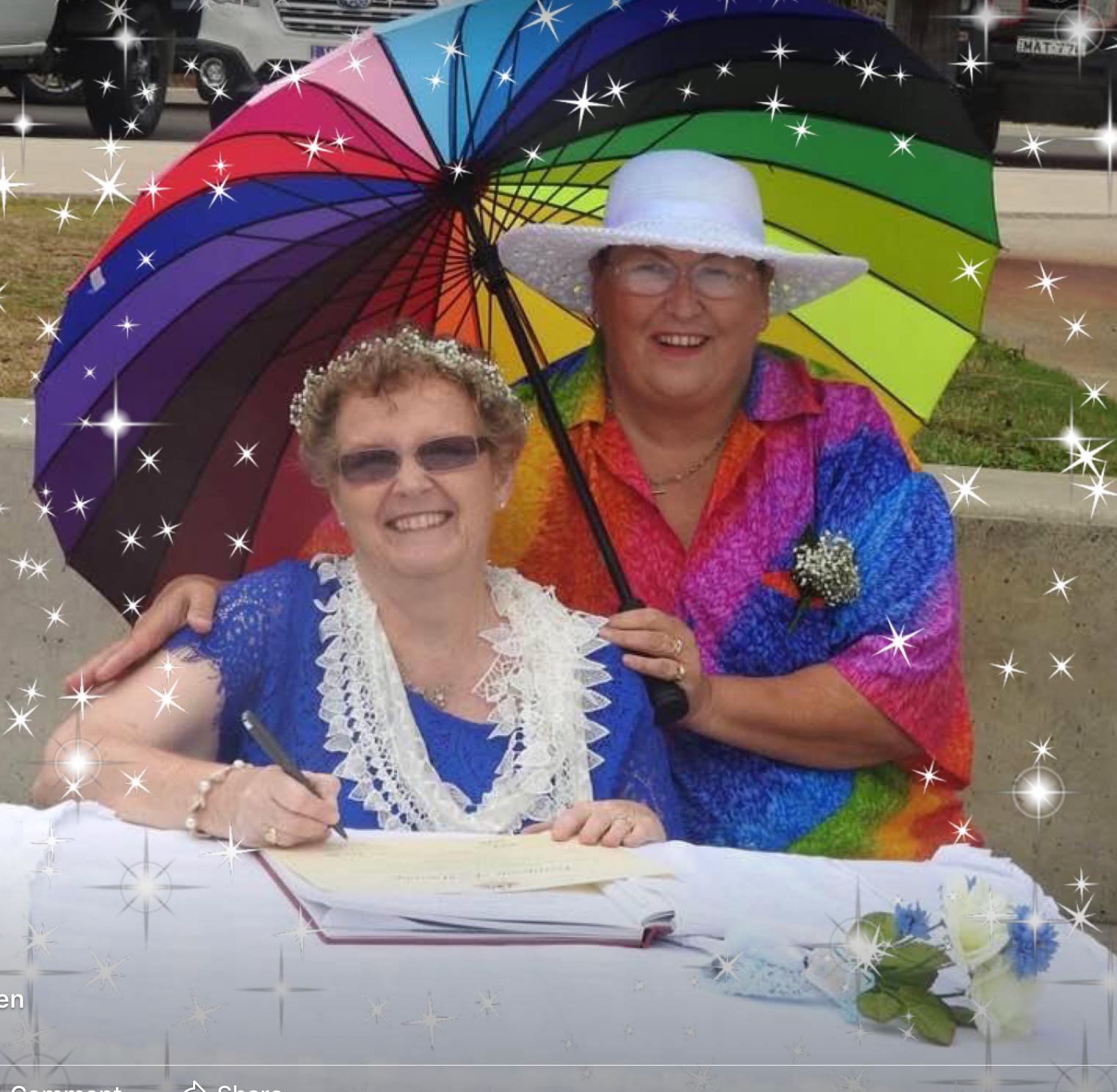 Carmel and Anna on their wedding day
"Anna was fantastic, fun, easy going and made our wedding day stress free. We would highly recommend her!"
"Anna made our special day wonderful and stress free. Anna was easy to deal with and helped us every step of the way! Anna is a beautiful person who I highly recommend if you are looking for a celebrant!"
"You couldn't wish for a more sincere and welcoming celebrant."
Wedding Ceremonies
Choose from a few simple ceremony options, or create your own custom service to meet your needs.
Naming Days
Celebrate new life with family and friends by formalising your child's naming day. 
Commitment Services
Show your love without the legalities, or renew your vows in front of family and friends.
Registry Style Ceremonies
Book and Pay
Book a time for your service. Select one of three simple services. Pay your fee $320 all inclusive.
Complete Paperwork
Complete and lodge the completed Notice of Intended Marriage (NOIM) with your Celebrant. Make sure to get it witnessed.
Get Married
Turn up on the day with:
– Original NOIM
– Supporting docs
– Two adult witnesses
We will finalise your paperwork and perform the ceremony, and you are married.