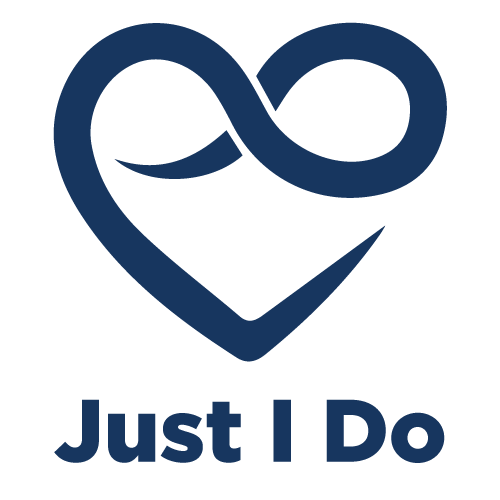 Beautiful, Personalised Ceremonies
in Newcastle & the Hunter region
Choose from Bespoke or Registry Room ceremonies
You want to have a simple ceremony that reflects you as a couple
Ideal for when you're inviting just witnesses or less than 8 guests
You want an affordable & legal marriage ceremony
You want simple, online booking & quick turnaround times, with no fuss
You want to have a personalised full service ceremony at the Wetlands Chapel or venue of your choice
Best suited for more than 8 guests
Have the choice of venues that reflect you as a couple
You want to book in ahead of time,
planning for a full wedding
Bespoke Weddings
Your wedding day is all about you. You are two people, coming together to tell the world that you love each other. 
Love is represented in wedding ceremonies in a variety of ways. Whether it is the song you choose to walk down the aisle to, or the reading a family member gives at your ceremony, the team at Just I Do will guide you to make the ceremony design process as simple as possible.
Popular additions to the more traditional ceremony include the cord-tying, candle lighting or sand pouring ceremonies. Whatever you choose, we will incorporate it in your personalised service.
Of course, we will sort out all the legal requirements, so you can focus on your day.
Registry Room
Located at the Hunter Wetlands
Weddings don't need to be complicated or expensive. The celebrants at Just I Do are passionate about providing a beautiful ceremony for every budget. 
If you are looking for a no fuss, simple wedding service, similar to what Births, Deaths and Marriages offered at the Registry Office, our Registry Style Ceremony is ideal for you. 
The Just I Do Registry Room is located at the Hunter Wetlands with a beautiful outlook. It is close to Newcastle, Lake Macquarie and the Hunter Valley, with car parking and a cafe on site.
With online booking, quick and easy paperwork, you will be able to get married in just 1 month's time (legal minimum waiting time). Select your celebrant below and get started.
Registry Style Ceremonies
Book and Pay
Book a time for your service. Select one of four simple services. Pay your fee $320 all inclusive.
Complete Paperwork
Complete and lodge the completed Notice of Intended Marriage (NOIM) with your Celebrant. Make sure it has been witnessed.
Get Married
Turn up on the day with:
– Original NOIM
– Supporting docs
– Two adult witnesses
We will finalise your paperwork and perform the ceremony, and you are married.
Choose your celebrant to book now
As you enter this next stage of your relationship together, we'd like to encourage you to make your marital foundation as strong as possible. Check out this list of helpful contacts and counselling for you to access as needed. Couples counselling is not only for those...
read more